A-C617 Processing Tech

Honeywell A-C617 processing aids are special designed for most rubber compounds. A-C617 is an excellent processing aid for CR, EPDM, NR, SBR, BR. This high flow and low density processing aid significantly improves dispersion. A-C617 improves mold release and surface appearance. A-C617 protects rubber products from UV rays, ozone and sunlight.
Factice Technology
Tenma factice is an excellent processing aid for rubber applications. Tenma factice provides rapid processability with IIR, CR, SBR, NBR, CSM, U and EPDM. Tenma U-8 sulfur-, chlorine-free white fatice is available for TPE and PVC applications. The most advantage of Tenma factice is the excellent compatibility with most raw rubber materials. Seven factices are available: golden factice, brown factice, neo factice, white factice, amber factice, U-8 factice and U-10 factice. These factices make Tenma flexible, reliable and innovative in the delivery of solutions to meet customers' needs. The most common factice is brown grade factice No.30. White grade factice No.2 is used for eraser and tackifier.
Brief about Winahead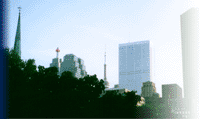 For the past forty years, Winahead Trading Corporation has been selling various rubber products and additives to large manufacturers all over Taiwan. The company has established a considerable huge marketing network in Taiwan. Well-established connection shows excellent business results year by year. We have been doing business internationally since 1961 and are currently active all over Taiwan. We devote full attention to promote our products on the Taiwanese market.
Featured Products